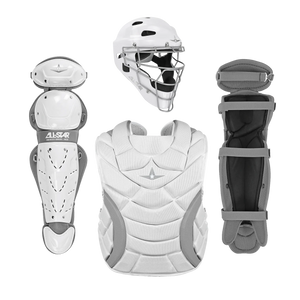 The Heiress™ series was built for the seasoned travel ball catcher.
All-in-one catcher set recommended for fastpitch catchers at the travel ball level.
Hockey style headgear with new mask design to match what is used at the professional level.
Chest protector with premium mesh fabric construction for ultimate breathability.
Chest protector and leg guards treated with StinkStop antimicrobial agent to keep you fresh.