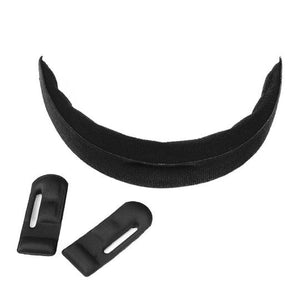 Product Description
Make it your own; with a variety of fielder's mask accessories in a range of colors to match your unique style.
Product Benefits
Ultra Durable.

Stay focused on your game with replacement padding that's made to last.

Stay Dry.

Made with moisture wicking properties for long lasting dryness.

Custom Fit.

Designed to only fit the RIP-IT Defense and Defense Pro fielder's masks.

Sized Just Right.

Will fit perfectly on both adult and youth RIP-IT fielder's masks.